Take the guesswork out of Safety
With Hawk Tender Appraisal, you can reduce your effort navigating HSEQ information provided by tendering organisations, adjust the assessment focus, and reduce the time spent appraising the HSEQ component of Tender submissions – by between 65% – 85%, depending on the project complexity.
Sign up as part of the Beta Test and receive a free Digital report.
WHY HAWK TENDER APPRAISAL?
Take the guesswork out of safety with a better, faster and more cost-effective way to assess your Tenderers.

EASY
Simply upload your tenderer's proposal to our easy to use and secure portal then let our experts do the rest.

TRUST
We apply multi-level confidentiality to manage and ensure that all commercially sensitive information is appropriately achieved.

EXPERTISE
A pragmatic and objective appraisal, specifically designed for the commercial construction industry, that is underpinned by International Standards.

QUICK
Significant reduction in time spent appraising HSEQ components of Tenderer submissions with technically accurate and robust reports delivered in 10 working days.
A Message from the CEO
Samantha Woodward is the Founder and CEO of THINK SAVVY. She has 20+ years of commercial experience in non-traditional working environments. This Includes Mining and Resources, Construction, Military, Telecommunications, and logistics.

She has the expertise and ability in the areas of enterprise risk and technical consulting, together with executive management skills. Samantha has played a significant role in the developments and deployment of HSE solutions capability, supported by her strong capability in the areas of Strategy, Planning, Change Management,  Stakeholder engagement and I.T. 
Samantha values opportunities to bring authenticity and honour to all the work THINK SAVVY undertakes as a passionate leader.
Ready to see how Hawk can help you streamline your Safety needs?
Sign up to join our Beta Test today!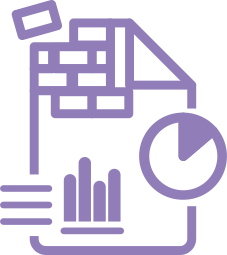 Assemble your information
Our Concierge Team will talk to you about your project needs and establish what services you may require. Then using our simple and secure portal, upload your prospective tenderers' proposals onto our Hawk Tender Appraisal Laboratory.
We do the appraisal and analysis
A dedicated team will be assigned to your project. Each analyst will individually assess your tenderers' safety submission using our CONEXUStm reporting engine, to produce a comprehensive report. Your reports will then be taken through multiple levels of quality, assurance and control, to confirm you are receiving the right information.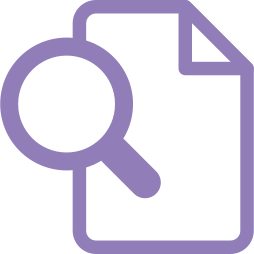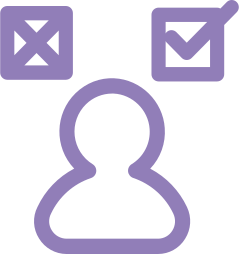 You make an informed decision
All the appraisal information and data you need is at your fingertips to make an informed decision.
Hawk Tender Appraisal 
is unique…
Pragmatic and objective appraisal.
Specifically designed for the commercial construction industry.
Underpinned by International Standards.
Multi-level confidentiality is managed to ensure that all commercially sensitive information is appropriately achieved. 
COMING SOON!
We are working hard on bringing further modules to the market. Let us know if you would like to stay informed about our latest services and offerings.